The more I work with people whose first language is not English, the more I feel what I'm doing has a real value and the more I have to learn!
Our last workshop brought together an amazing group of people. From Syria, Poland, Korea, Spain, Italy, Venezuela and China. They arrived as strangers and left having shared their experiences, their learning, acquired new skills and as importantly, the confidence to use those skills even more.  It made me remember how difficult it was to live in another country and have to learn how to be yourself again through another language. It made me see again how all the skill in the world is worth nothing without the confidence to communicate well and use your skills effectively.
Being able to express yourself in normal every day situations enables you to be who you are. To contribute. To engage. To LIVE a fuller life.
Feeling their frustration, their impatience and seeing their desire to learn to achieve this is what fuels my need to help.  The urgency that I sense in people who have held responsible, senior positions in their own country having to do jobs, which yes, they may, just may enjoy but are well below their capabilities is palpable. As a country, as a 'people', as human beings we must do more.  After all, were not the Irish amongst the earlier travellers to settle in different parts of this world?
"Everything we've ever done and all we're meant to do comes together in harmony with who we are. When that happens, we feel the truest expressions of ourselves."
Have that cup of coffee with someone in your company, in your social circle who you don't know, listen to their story.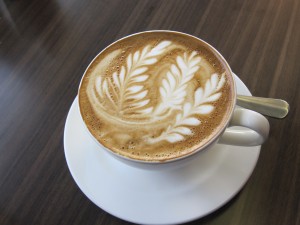 There is always something you can do to make them more welcome and feel at home, so maybe, they, like me, when asked that all important question "where
are you from", they, like me can say with real warmth and a smile say "from Dublin".  Then the conversation really begins…