Three Little Words
Today was one such day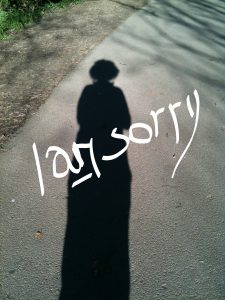 When all it would have taken was three little words.
Just three.
Not those words
Rather the ones that build bridges.
Powerful enough to dilute and dissolve
almost every situation.
It doesn't take much.
But people don't
Or won't
Or can't admit
They are wrong.
It costs nothing.
And it works.
Why not apologise?
I don't get it.
How three words
I AM SORRY
Are so hard
The Truth rankles
It doesn't let us off the hook.
It shows our failings.
Temporarily we lose our crowns
Truth makes us uneasy
And yet.
Those three little words.
I AM SORRY.
Can say so much.