ON AND OFF-LINE …
What can we really know about a person from on-line profiles?  How true are they to the person behind that all singing, all dancing, slick on-line image?  How much do our profiles really tell us, potential clients, potential employees, potential friends? Our Workplace can be a really emotional place, sometimes when we've things on our minds and our reaction to a situation, a comment can be out of proportion. Someone's 'pushed' our buttons and triggered a response that under normal circumstances wouldn't bother us but hey, too late. We've pushed the send button or the words have leapt out of our mouths before we've had time to blink.  Too late. In person it is easier to make amends.  On-line, it's gone.
Congruency matters.  On-line or off-line, it is you, what you do and how you do it that makes all the difference.
Whether you are standing up in front of an audience or emailing someone.  Or talking on the telephone, maybe blogging.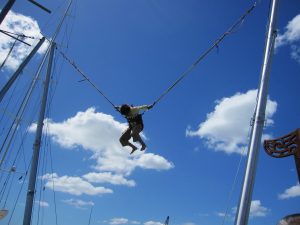 You are putting yourself 'out there'. It is taking a leap of faith especially on-line where once it's gone and you've pushed that send/publish/share button,  what you've created is an extension of you, The question is, is it really you?
A company whose values align with your own, who you are proud to be part of benefits from having employees who know who they are and what they stand for.  People who are proud to be working for them, as after all, employees are 'brand ambassadors' and make no mistake, people who work for themselves are walking advertisements for themselves too.  An an Employee or Business Owner, you need to be able to express yourself, voice your opinion in a way which shows respect and appreciate another's point of view.   When someone has the courage to say 'I'm not sure about this, can you help me' or perhaps 'Do you think there's a better way of explaining the problem' or quite simply 'Can I ask you what you think', it's a real indicator that there is space for growth, for improved performance, a willingness to expand one's horizons.
Sometimes I find myself technically challenged.  Spending time working out how to use a new phone, a new app, embrace a new way of getting my message out there I find hard.  I am sure I am not the only one. Once a 'twit-nit' does not mean forever and now I've asked for help, though a slow learner know it will get easier!
Being able to be yourself matters.

To express yourself matters.

You matter.

Congruency matters – on and off-line…